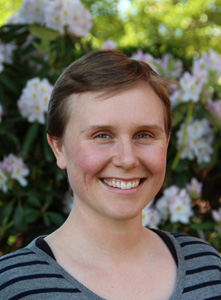 Mandy is a graduate of The Massage School of Boston, Massachusetts. She gives a relaxing and nurturing massage using long, slow, soothing Swedish techniques while also applying deep tissue work to areas of tension. It was pain from an accident that led Mandy to seek out massage as a healing practice. She has become more aware of her body since then and wants to help her clients get in touch with their own healing abilities. Mandy believes massage is a healing art, a way to better one's physical health and mental well-being.
Mandy looks for meaningful connections in her everyday life. For her, providing therapeutic massage is one of the most important ways she connects with others.
In her free time, Mandy is usually outside biking, hiking, skiing, or swimming and taking in the natural beauty around her.